Are All Products On Eknock New And Unused
Yes,  Eknock Bd  offers 100% new and unused products. Other than that, it will be mentioned on the product page. If you have not received an intact product, please contact our live chat service immediately
Please contact our Customer Service Representative via Live Chat. if you find a product listed on our website that is not meeting these criteria.
What Is The Rating & Reviews And How To Good Reviews
Fustdeal customers have the option of rating and reviewing their product and seller experiences.
The customers can both leave star ratings and add text to describe what they liked or disliked about their experience.
How do I leave a Rating and Review?
It's easy! just follow the below steps: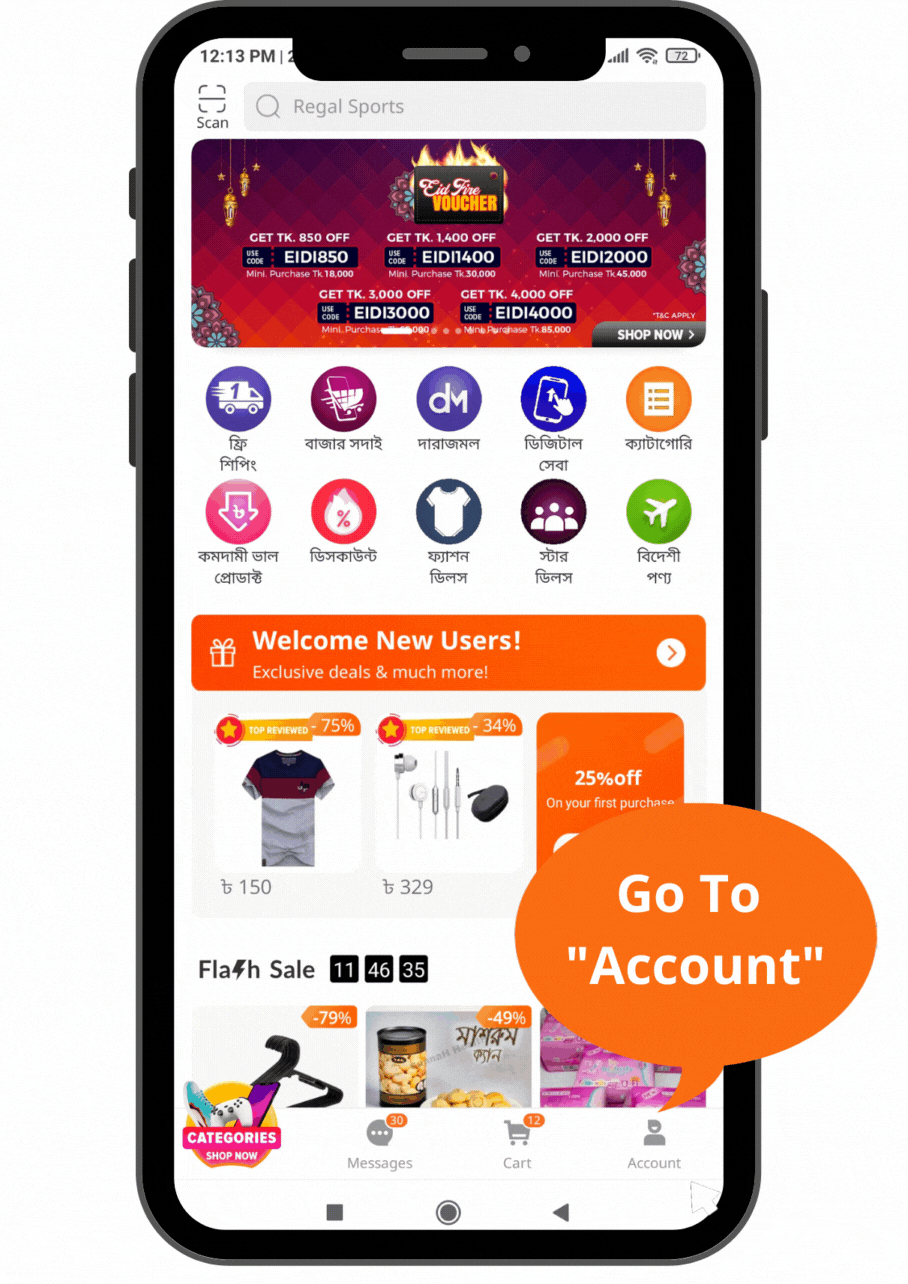 1. You can rate products with stars like these!
Five Stars – I Love it ★★★★★
Four Stars – I Like It ★★★★
Three Stars – It's OK ★★★
Two Stars – I Don't Like It ★★
One star – I hate It ★
2. The next step will be adding photos of the product that you have received. Upload at least 1-3 photos so that we could see what you have received and on which basis you are rating the product. This will help other customers to judge before buy.
3. After uploading photos, kindly explain the reason for your rating or experience of your with the received product in detail.
4. You can also rate our rider and can put comments about his service or behaviour.
5. Also, you can rate sellers with emojis.
6. After completing your review press on "Share Review" to submit.
DO'S
Focus on the Product and its Features (esp. when uploading pictures)
Base the review on your own personal experience
Tell us why you feel a certain way about the product and its quality
Rate your products with Stars that define your experience (1 is lowest, 5 is highest)
Make your review as helpful and relevant as possible for other customers
DONT'S
Share fraudulent information about the product
Share irrelevant information in the reviews
Use profane, vulgar, obscene, derogatory, discriminating, or threatening content
Upload vulgar, profane, irrelevant, or pornographic images in reviews
Share anyone's personal information
Include Non-Daraz URL
Upload copyrighted content

Ask for returns and refunds from the vendors in the reviews